If you want to appreciate Bali, then take the time, at least once during your visit, to rise before dawn. Dawn in Bali is unlike anywhere else. I learned this thanks to two things: jetlag and a truly frightening book deadline.
On my first visit to Bali, in 2012, I had jetlag so badly it felt almost terminal. I lay awake night after night, listening to the geckos and monkeys scamper on the roof of my private bungalow as if they were performing in a chorus line for my benefit. I lay awake for hours, taking it personally. And then I got the idea for a book. It happens.
"Go and visit your novel"
Black Water is about a man who wakes up in the middle of the night. He is woken by a gecko on his roof and is immediately, mortally, afraid. This image came to me as I lay awake on that first visit and I did what all novelists do with such images: I asked myself questions. "Who is this man? What is he doing in Bali? Why is he afraid?" I knew the answer to that final question, immediately and instinctively. The man wasn't afraid of something that was going to happen: he was afraid of something that he'd done.
That was the easy bit. The other two questions took me two years and 350 pages to answer.
I sold the idea of Black Water to my British, American and German publishers on the strength of the first two chapters. However, 18 months later, less than a quarter of the book was completed, the deadline for delivery was hurtling towards me like a runaway express train and I was in deep trouble. My novel was full of ideas and I had written many plot lines and thousands of words—but they lay fat on the page; lifeless and inert. I had a main character and a story but no atmosphere. And so, on my second visit to the island, I came hoping not so much for inspiration as resuscitation. "Go and visit your novel," I am always saying to writing students when they ask me how to write one. "Don't sit at home waiting for it to come to you, it won't. Go out and hunt it down." It was time to put my money where my mouth was.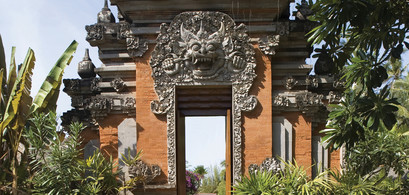 What I was in search of when I returned to Bali in 2014 was the nebulous but essential element of any novel that we may as well refer to as its texture. Thanks to the internet, huge amounts of research can now be done from the comfort of your own home: technically, you don't even need to get out of your dressing gown. You can read a dozen secondary sources, visit a score of websites and watch a hundred videos on YouTube, but it's nothing like actually being in the country where you have set your book, where you get to experience the scents, sights and sounds—how they combine in your head and in your heart when they are absorbed simultaneously, as a complete and entire experience.
The morning of the world
Dawn is a great example. On my second visit, I was also jetlagged, but in a good way. I had come from Australia and so was merely going to bed early, Indonesian-style, and waking early too. This time I had a balcony outside my first-floor room. Each morning I would rise in the small hours, while it was still dark, and sit on the balcony—not to watch dawn break, but to hear it.
The birdsong as dawn breaks in rural Bali is simply stunning. It begins while it is still pitch dark, in the velvety moment before everything is about to change. In Black Water, my main character, Harper, describes it thus: "That bird, what was that bird? There was one that acted as a kind of outlier for the others; the single, hesitant cheeping, like the lead violinist tuning up before the full orchestra began. Then would come the whole, delightful cacophony, breaking out all of a sudden like prisoners fleeing the dark... In the midst of the chorus, loud and assertive, came the bird he loved most of all, the one that sounded like an old man convulsing with laughter, trying and failing to withhold it. Cheep! Cheep! Two loud exclamations came first—then a cascade of small cheeps, tumbling over each other in a descending scale."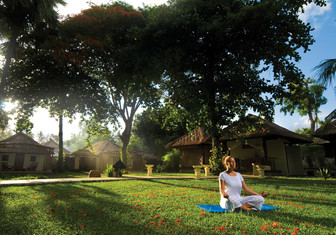 Jawaharlal Nehru, India's first prime minister, famously called Bali the "Morning of the World". It is a wonderful phrase that sums up how dawn on this beautiful island feels, each day, like the beginning of something profound; the birdsong, the insects, the mildness of the air before the heat rises—and the fact that along with this astounding sound and the scent the flowers release as the light opens them, daytime in Bali feels like the opposite of night in a more than literal way.
Harper feels this more intensely than most in a novel that covers some of the darker aspects of Indonesian political history: the thing he is afraid of in his past is a terrible deed done in a rice field many years ago, in the black of night. So dawn breaking, for him, is more than just the arrival of daylight: it is little short of miraculous, a glimpse at the possibility of redemption each morning, although no more than a glimpse before the realities of the day set in and he heads relentlessly toward another night.
Great world writers
Given the wealth of inspiration in this paradox, combined with Bali's natural beauty, it is surprising that so few novelists have set books here, although there have been memoirs and travelogues aplenty. There is Joseph Conrad's odd and uneven Victory (1915) and Nevil Shute set some scenes in Bali in Round the Bend (1951). Hickman Powell, author of The Last Paradise (1930), called Bali "the embodied dreams of pastoral poets", but Bali has been hailed more as a source of inspiration for dancers and visual artists than for authors. This may soon be about to change, not because of foreigners like me on the hunt for material, but because of the emergence of a strong strand of literature from Indonesian writers themselves. The grandfather of these is the author Pramoedya Ananta Toer: if Indonesia was to have a Nobel contender in recent decades, it would surely have been him—he's one of the great world writers notably absent from that roster. A figure of Nelson Mandela-like heroism and grace, he was imprisoned by the Dutch during the fight for independence that followed the Second World War and by the Suharto regime from 1965 to 1979, much of it on the prison island of Buru. It is the setting for his masterwork, The Buru Quartet, four books that were only published eventually because they were smuggled out in sections or recited orally by him to prisoners about to be released. His memoir, The Muteís Soliloquy, details his struggle for freedom and even though he remained under house arrest in Jakarta after his release, his name is synonymous in the region with the fight for human rights and freedom of speech. Despite years of abuse under imprisonment, he lived to the age of 81 and died in freedom in 2006.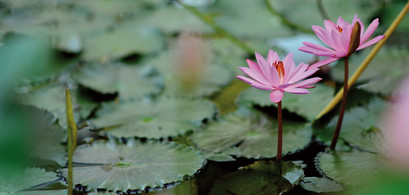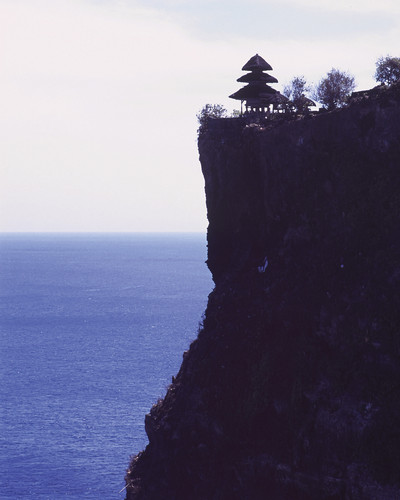 The struggles of recent Indonesian history are also apparent in the classic Twilight in Djakarta by Mochtar Lubis, along with the works of contemporary writers such as Laksmi Pamuntjak, author of The Question of Red and the soon-to-be published Homecoming by Leila S Chudori.
In terms of Western awareness, contemporary Indonesian writing has yet to have its moment in the sun in the same way as literature from other Asian countries has—Japan has Murakami, India a whole host of writers including Amitav Ghosh, Aravind Adiga and Arundhati Roy, and there's an exciting new wave of writing out of Pakistan exemplified by Kamila Shamsie, Mohsin Hamid and Mohammed Hanif. A similar Indonesian list is long overdue: the writers are there, the West has yet to catch up with them. It may not be the case for long as Indonesia is set to become the guest of honour at the Frankfurt Book Fair, with a team arriving under the banner headline: "Indonesia, 17,000 Islands of Imagination".
For many years, work promoting Indonesian writers has been going on quietly by adopted Indonesians such as John H McGlynn of the Lontar Foundation, who publishes Chudori, and Janet DeNeefe, the most indefatigable exponent of Balinese culture, who founded the Ubud Writers & Readers festival, at which I was a guest on that first visit in 2012. DeNeefe has worked hard to make sure that her festivals are not just glamorous jollies for visitors like me: she also runs the Bali Emerging Writers Festival for Indonesian authors. If the time is ripe for an Indonesian author to be lionised, he or she could well emerge from such initiatives. Such a process has its dangers of course: no single writer, or group of writers, can ever be seen to represent a nation, particularly one as mind-expandingly diverse as Indonesia.
Many Indonesian writers quite naturally and laudably want to investigate Indonesia's recent past, or the experience of Indonesians in exile in the West, as Homecoming does. The image of Indonesia's troubles as it struggled towards democracy in recent years could easily become as much of a stereotype as the image of Bali as an island full of beautiful young women dancers with frangipani in their hair. The onus is not on Indonesians to feed Western imaginations with images that fit their stereotypes: it is on Westerners to keep open minds and remember that such a vast, various and fascinating nation can never be represented in a single work or image.
Of course, none of this means that you cannot enjoy the spectacular beauty that Bali has to offer, indeed, contemplation of the island's splendour—breathing deeply and opening your ears as well as your eyes—is one way to achieve such an open mind.
My suggestion is that even if you aren't writing a novel, do seek out a vantage point where you will have a view just as the morning light begins to grow. If you are still feeling sleepy, close your eyes for a little and simply listen. The birdsong begins quietly at first, then comes the full ensemble and, as you slowly begin to feast your eyes, the world around you opens like a flower. Only on Bali will it seem quite so beautiful, and so profound.
An ideal vantage point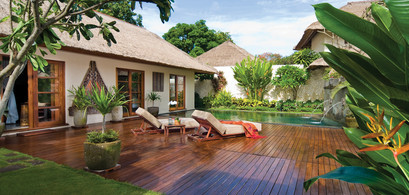 Find inspiration in Bali with a stay at Belmond Jimbaran Puri, a tranquil and evocative beach-side resort. Dive into the island's rich culture with the Bali Escape package, which includes a visit to the Uluwatu Temple, a traditional Kecak dance demonstration, and a tailor-made full-day tour to fuel your imagination.
by Louise Doughty